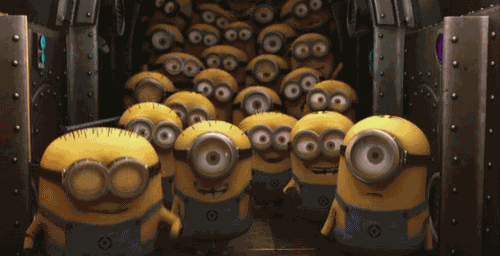 Hello fellow geeks and geekettes!
I hope everyone is doing well. Sorry for being MIA. Just wanted to give you guys an update on why things have been quiet on the site the past two weeks. First and foremost, I would like to welcome all of our new followers! We are excited to have you here!
I try to avoid posting personal stuff on here, but I'm comfortable sharing it. I had a minor health scare two weeks ago. I won't bore you with the details, but I was ordered to unplug and relax. All is well now. I have started a new regime to get healthy. I have already lost five pounds and plan to continue on down the scale! I was also laid off from work, budget cut sucks, but what can you do. Had to return the work laptop. It also took me forever to find the charger to my old laptop.
I know that some blogs have Patreon, but I'm not comfortable in asking you for money. Especially when we don't have any incentives to offer. So, I decided to start a merchant store on TeePublic. Our merchant shop features geeky tees designed by different artists. There is a little bit of everything including Doctor Who, Harry Potter, LOTR, 80s Classic TV & Movies, Marvel, DC Comics and more. Check it out! https://www.teepublic.com/stores/we-geek-girls
Regular posting will commence again on Sunday night after TWD or Monday. I will update the site with 'The Walking Dead' Looking Back stills from the past two episodes, tonight or tomorrow. I promise Thomas! 🙂 Those will be back dated according to the release date of the episode. 
CC and I are excited to announce that we will be covering Walker Stalker Con Charlotte in December. If you're local and plan to attend WSC Charlotte, let us know! We'd love to meet you!
Well, I think that's it for now. Thank you guys for all of your support and love!